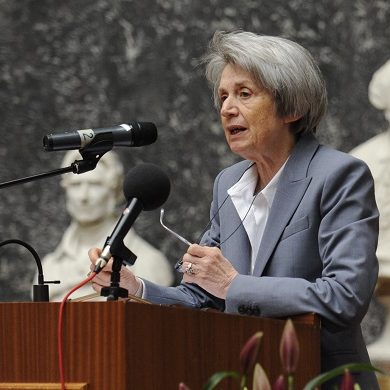 Luisa Passerini
Professor at the Department of History and Civilisation, European University Institute, Florence
Luisa Passerini (1941, Asti) is a part-time Professor at the Department of History and Civilisation at the European University Institute,
Florence, and former Professor of Cultural History at the University of Turin. Her research on Europe intends to deconstruct "Eurocentrism" in
the field of passions by explaining the emotional and symbolic components of European identity within a historical perspective. She has also proposed a
critical interpretation of the sense of identity in a post-colonial world, where hierarchies between Europe and other continents as well as between various
European regions are no longer viable. Her sources include texts of various kinds, such as essays (from literature on European federalism to literary
histories), novels and personal letters, while an iconographic dimension of the research is provided by representations of the myth of Europa in connection
with the discourse on 'Europeanness'.