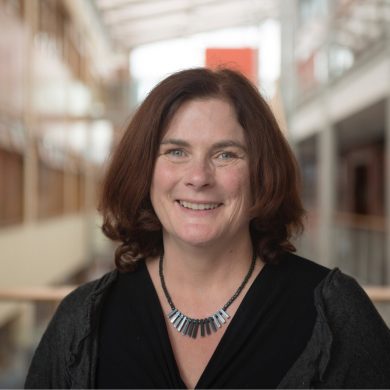 Jane Suiter
Director Institute for Future Media, Democracy and Society, Dublin City University
Jane is director of DCU's Institute for Future Media, Democracy and Society and is PI on H2020 ICT28 Provenance, a multimillion interdisciplinary project to combat disinformation and PI on JOLT a Marie Curie ITN on harnessing digital technologies in communication. She is also leading a new project on countering COVID-19 disinformation and the potential role of deliberation.
She is the senior Research Fellow on the Irish Citizens' Assembly on gender equality and is co-PI on the Irish Citizen Assembly (2016-2018) and the Irish Constitutional Convention (2012-2014) and a founder member of We the Citizens (2011), Ireland's first deliberative experiment. She is a member of the Stewarding Group on the Scottish Citizens' Assembly and a member of the OECD's FutureDemocracy network.
She has published in 30 plus journals including Science, International Journal of Political Science, Electoral Studies, Politics and the International Journal of Communication and is the author of three books including Disinformation and Manipulation in Digital Media. She was the joint winner of the Brown Democracy Medal in 2019 and was awarded the prestigious title of the Irish Research Council's Researcher of the Year in 2020.