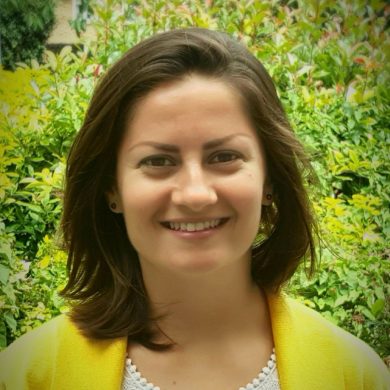 Dilyana Mihaylova
 Marine Plastics Project Manager, Fauna & Flora International
Dilyana Mihaylova is a conservation scientist and projects manager with background in marine plastic pollution science and a MSc in Applied Ecology and Conservation. She has extensive experience in corporate engagement, policy work, partnership building and collaboration within dynamic teams across a range of countries.
In 2015, Mihaylova joined the marine plastics team at Fauna & Flora International (FFI) where she is now Marine Plastics Projects Manager, leading the delivery of three projects addressing direct sources of plastic pollution in the ocean and acting as technical focal point for FFI's marine plastics work.
Over the past four years, her role has had a strong focus on microplastics, which FFI identified as a particularly serious biodiversity threat due to their small size and uptake by a wide range of sea life. A major highlight during this period was her key contribution of technical expertise to the development of the world-leading UK Microbeads Ban.